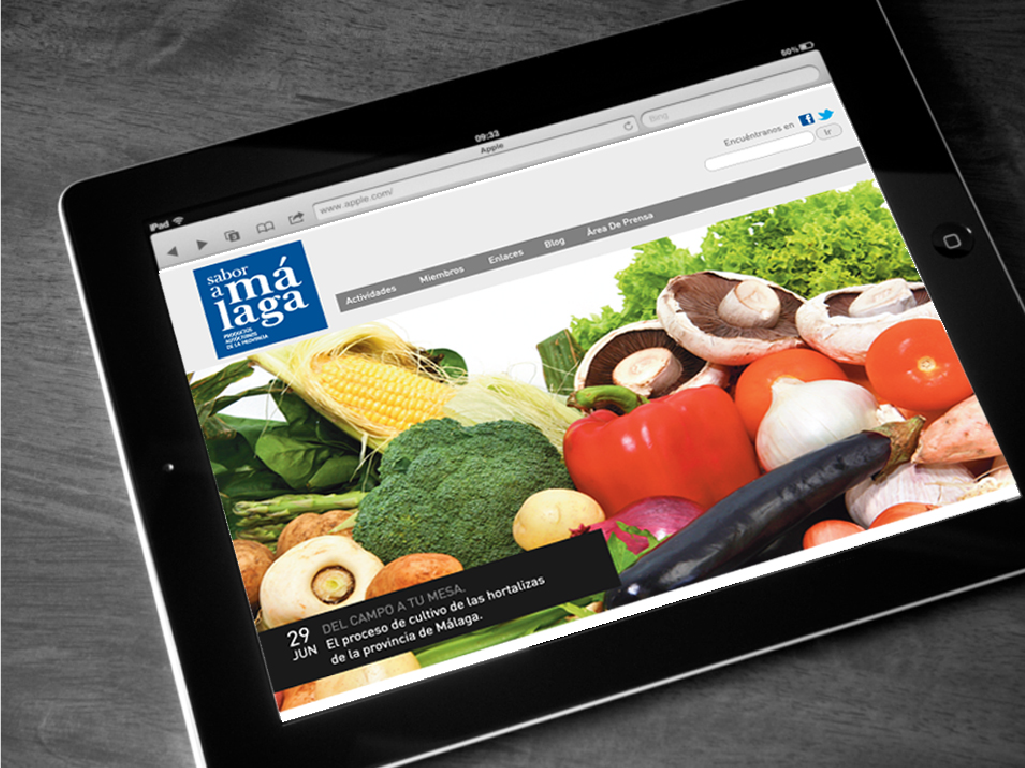 You might have noticed that the bulk of the products at Fresh Organic carry the 'Sabor a Málaga' seal of quality.
This standard, known as 'Malaga Flavour' in English, is recognised around Europe. The label is placed on food which is harvested and produced in the province of Malaga in the region of Andalusia.
Okay, so this much you would have probably guessed already. Now let's look a little bit deeper at why the brand was created and how food can qualify for this seal of quality.
Background
The 'Sabor a Málaga' seal was first launched in 2011 by the Council of Malaga. Working with more than 400 businesses in the farming sector, it came up with the brand that truly represented south-eastern Spanish province.
It was then registered with the Office for the Harmonisation of the Internal Market of the European Community as its own trademark.
Expanded to include producers, shops and restaurants, it gives all products a very distinguishable mark of quality on its origins and certification.
Unique identity
The province of Malaga receives visitors from around the world to taste some of its delicious food. It has some of the most scrumptious fruit, vegetables, cakes, bread, eggs, sauces and wines in all of Spain. The Malaga Flavour seal aims to bring this assurance of quality to the general public inside and outside the area.
"The first major objective of the Malaga Flavour brand is to unify the highest quality products in the province under a global image," reveals the 'Sabor a Malaga' website. "Thanks to the Malaga Flavour brand, consumers can identify these products at points of distribution, catering and accommodation both in the province of Malaga and outside of it."
"The second major objective of Malaga Flavour is to promote the commercialisation of all products linked to the brand, highlighting the quality and uniqueness of each one of them."
Freshly flavoured
This combination of member benefits and consumer assurances has proven to be a winning formula. More and more people are reaping the health benefits of eating produce grown in the sun within days after being harvested. It is common practice for supermarkets to use refrigeration and greenhouses to keep supplying these products throughout the year.
Here at Fresh Organic, as well as being organically grown, we ensure all our fruit and vegetables are grown in season and non-intensively, allowing for their best taste and highest quality.